Our strategies for growing an inclusive Mecklenburg County are:
Balance available housing options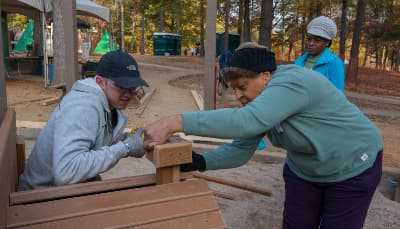 Encourage developers to incorporate Universal Design features and walkability and transportation options for older adults and persons with disabilities.
Incorporate into zoning considerations a range of housing options such as accessory dwellings, small lots/homes, and live-work units.
Engage the community in a dialogue about the importance of offering a mix of housing types and the economic benefits the options provide.
Enhance mixed-income and mixed-use housing opportunities, including the identification of special housing districts to encourage live-work-shop-create environments.
Develop anti-displacement strategies that encourage housing rehabilitation and enable residents to remain in neighborhoods.
Coordinate the work of organizations addressing the needs of at-risk residents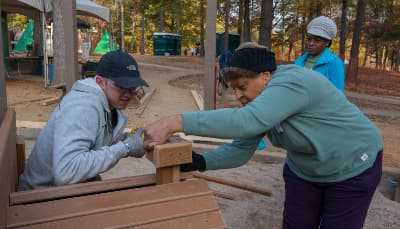 Expand the social safety net and continum of services.
Identify pathways out of poverty for low-income residents and create a database of assets and programs needed in neighborhoods to guide the support of the faith community, non-profits, and other organizations.
Facilitate the development of Memoranda of Understanding between organizations providing similar services to connect missions and encourage efficiencies.
Enhance coordination of social work services between Mecklenburg County, non-profits and schools.
Promote volunteer opportunities to serve at-risk residents.
Expand the availability of affordable recreation and cultural services programs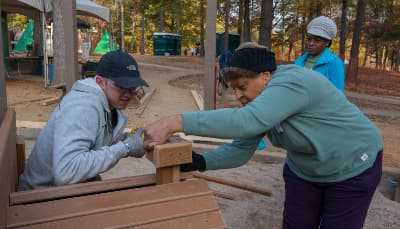 Expand scholarships/reduced fees for Mecklenburg County residents' participation in recreation programs and provide free access to all outdoor arts and park facilities.
Identify opportunities for public facilities serving as joint use neighborhood centers.
Explore opportunities for use of public facilities during non-standard times for community gatherings.
Increase access to and availability of swim facilities and lessons.
Renting a home or apartment may be the right option for many households, but homeownership is thought to provide opportunities for wealth creation and long-term financial security.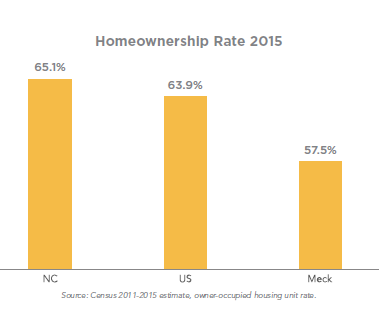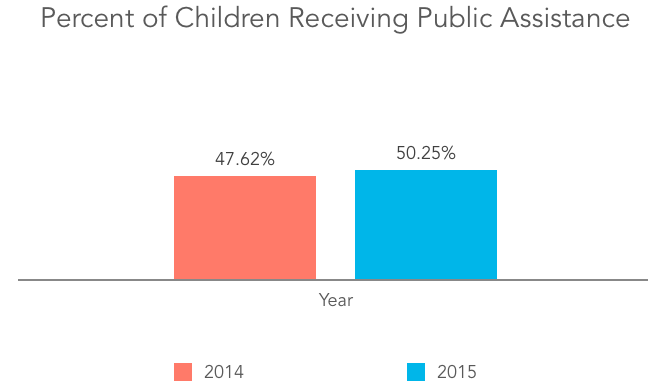 The Great Recessions took a toll on homeownership nationally, and fast-growing counties like Mecklenburg were typically more affected by the recession. Homeownership in Mecklenburg County fell from a prerecession high of 67.2% in 2008 to 57.15% in 2015.

Related Principles
Related Plans and Programs